Legend of Zelda: An RPG to the Past
Goron Warhammer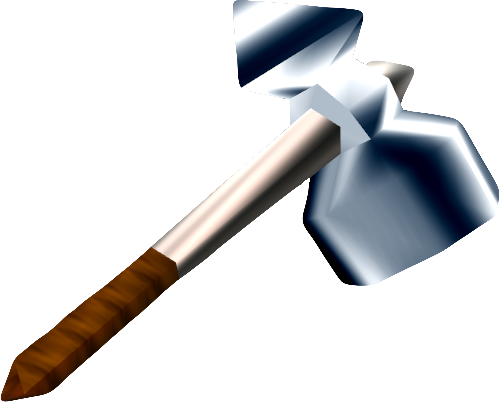 This massive Long-Hammer is crafted from solid steal and forged by Goron craftsman. It is said that nothing can break this hammer, that instead the hammer will break everything in it's way. If bought from the maker and then broken, you are likely to recieve free repairs, and concerned looks as to what broke it.
Special Qualities: While wielding a Goron Warhammer, you gain a +1 bonus to Diploacy versus Goron Craftsman.
When you use a Goron Warhammer, you get a +2 bonus on Combat Maneuver Checks to sunder attempts.
Weapon Feature(s): Reach, Sunder